If you want to get started on doing your taxes, but not really good at all the number crunching, then free tax preparation software is the perfect thing for you. But hold on, there's a lot of those floating around on the internet! Don't worry, we've compiled a list of what we think are the best in the biz.
The 6 Best Free Tax Preparation Software
1. TaxAct
Don't believe the hype! The IRS hasn't announced an official start date for the 2018 #tax season.https://t.co/7Tw0yI5Jh2

— TaxAct (@TaxAct) November 6, 2017

TaxAct is a lightweight program that offers tax guides and resources, and email support. You have to pay for premium, but their free version is already chock-full of helpful things. You get the 1040EZ and 1040A forms for free. They offer 7 years of access to your returns, and you just need to pay $10 to access and transfer your information from the previous year to the current year. For college students, TaxAct has a Federal Student Aid Tax Worksheet that makes filling out your FAFSA way easier. This is also the only free tax preparation software that offers a desktop version of the application.
2. TurboTax
TurboTax is one of the most user-friendly tax preparation softwares out there. It has cloud software, which lets you share your data over multiple devices. You can use their mobile app to transfer files and pictures to their desktop browser version. The free version of TurboTax lets you file a 1040EZ and a 1040A. If you're ever audited, TurboTax is here to help you out as well. All versions of the software come with audit support to help you out in this tough situation.
3. TaxSlayer.com
TaxSlayer.com offers some of the best services for very competitive prices. Their free version doesn't offer as many of the features, but it's still very helpful. You can prepare, file, and print your important documents here. You can file a state return, and a Form 1040EZ. If you're having trouble with your taxes, you have access to both email and live call support. To top it all off, it has a very clean and easy to understand user interface.
4. H&R Block
Owning a small biz doesn't mean you have to be a numbers wiz. Fees paid to your accountant are fully deductible. #TaxesWon pic.twitter.com/9rjTc1U0iZ

— H&R Block (@HRBlock) August 31, 2017

H&R Block's free version is one of the best in the biz. You can use this software to file your 1040EZ, 1040A, 1040 and Schedule A. Their mobile app includes this cool feature where you snap a picture of your W-2, and they fill in a digital version with the information you wrote down. In the paid versions, you can store up to six year's worth of tax returns. The user interface is very simple and clean. One of the key selling points of H&R Block is the fact that not only do you get email and call support, you can also go to a nearby H&R office to talk to them about taxes.
5. eSmart Tax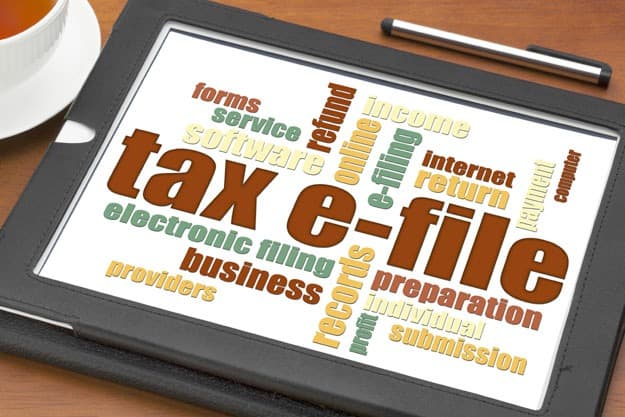 eSmart's free version lets you do something the rest can't. You can import last year's tax returns from its competitors. You get an easy transition to a new software, and less chance of making a mistake. They offer free live chat if you have any questions about your taxes. If you're ever audited, they also offer support for free.
6. Free Tax USA
Free Tax USA offers one of the cheapest premium versions of tax preparation software at $6.99. The free version may not have all the features, but it is still very helpful. You can file 1040A, 1040EZ, 1040, and federal tax returns. This software has a very straightforward interface; it doesn't have a lot of cool graphics or interesting color palettes, but it gets the job done. If you have any questions about your taxes, a helping hand is just an email away.
If you need extra help in deciding which free tax preparation software to use, watch this video by ehowfinance:
Doing taxes doesn't have to be taxing. With the help of any of these free tax preparation software, you won't be stressing about tax day as much. Should you need more features, consider buying the premium versions.
What do you think of these free tax preparation software? Do you have a favorite we missed out on? Tell us in the comments section below.
Up Next: How Accurate is Turbo Tax Calculator