"How much do I owe the IRS?" If you are of the people asking this question, we have put together a guide for you to address this tax concern.
In this article:
How Much Do I Owe the IRS? A Simple, Step-by-Step Process
How Do I Find Out How Much Back Taxes I Owe?
Step 1: Compile All Your Tax Return Documents
Obtain copies of the tax returns on which you still owe taxes. This means all relevant returns as well as documents for each year you still owe payments for.
Each tax return will indicate the amount of tax you haven't paid yet. However, if you did file for a return but for some reason no longer have a copy of it, you can get one from your accountant or tax preparer, or order a duplicate from the IRS.
Step 2: File All Unpaid Tax Returns
File all your tax returns due in the past year/s. You can calculate the tax you owe the Internal Revenue Service. for every year by getting the actual returns ready, but you have to use all tax forms for every specific year.
Here is an example: If it's 2019 and you get down to putting together your 2015 tax return, you have to use only 2015 tax forms, instructions, and schedules. If you make a mistake by filing different forms for every tax year, the IRS will notify you.
Accessing old forms isn't so difficult, as you can use tax preparation software. Such software will provide you with a variety of IRS forms from each previous tax year.
Another option is to look for the forms you need on the IRS website. However, older forms may require you to print them to fill out manually.
Step 3: Calculate Your Bill, Including Penalties and Interest
Next, you need to calculate your penalties and incurred interest. Whether you have filed your tax return in advance, or are putting it together for the first time in the current year, you have to increase your tax bill.
Increasing your tax bill is necessary to include the penalty charges and interest imposed by the IRS for late tax payment. Doing some calculations will let you put together an accurate payment estimate.
An example of this is if you file your return at least five months after it is due. You would have to increase your payment by 25%.
Step 4: Contact the IRS
When your calculations answer "how much do I owe the IRS?" in back taxes, prepare to pay for it in full. You can also set payment arrangements with the IRS.
It would be in your best interest to pay the IRS back as soon as you are able. Your back tax balance will continue to rake in interest for every month it goes unpaid.
If the amount that you owe the IRS is far too great for you to make a full payment, you can negotiate with the IRS on a suitable payment plan. This way, you can avoid harsh collection enforcement, but only as long as you follow all agreement terms and be punctual with your payments.
RELATED: Things NOT To Say To The IRS If You Owe Back Taxes
Will the IRS Work with Me Despite My Unpaid Back Taxes?
There's really no reason for the IRS to put a wall between you and them if you have unpaid back taxes. That would really be counter-productive, as the IRS won't be getting the money you owe them.
The IRS will continue to work with you, as long as you are perfectly transparent in your interactions. This is ideal for both parties, as the IRS will get the money you owe them in the end, and you can end up with a deal that makes paying your debts more manageable.
How Can I Negotiate My Back Taxes with the IRS?
The IRS has become more amenable to late tax payments as of late. In 2011 they released their Fresh Start program, which allows Americans an easy path to paying back taxes they owe.
From installment payments to offers in compromise, any taxpayer will have little excuse to not shell out their back taxes. Keeping up with tax payments is a struggle, and the IRS had addressed this with the necessary adjustments.
What Should I Keep in Mind If I Fall Behind on Payments?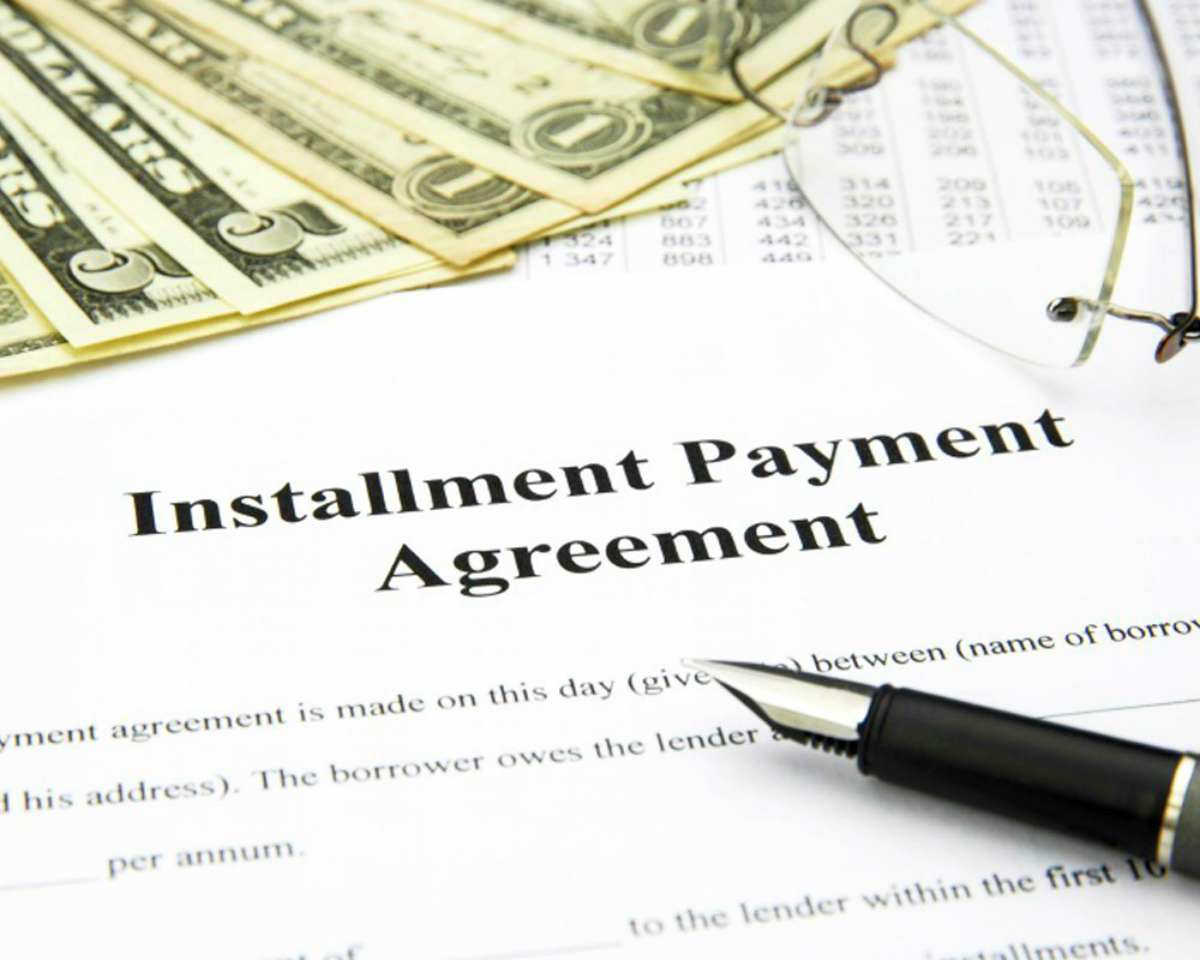 1. Don't Forget to File Your Returns
Even if you owe the IRS money that you cannot pay in full, you should still file your return anyway. This reduces penalties that come with not being able to file your tax returns.
2. The IRS Doesn't Go Easy on Anyone
While the IRS won't immediately chase after you for the taxes you owe, that doesn't mean they're cutting you some slack. It builds up from computer-generated letters in the first few months to aggressive tactics for collection.
This includes wage levies, which involves the IRS informing your employer of your tax debt. This could cause a redirection of your salary to the IRS, as well as damaged reputations and finances.
Wage Levy Definition: A tax collection tool used to collect back taxes via your employer. Once the Internal Revenue Service files a tax levy with your employer, a percentage of your salary will be redirected to pay your tax debts.
3. Opt for an Installment Agreement
The IRS is quite welcoming of installment agreements. With an installment agreement, a taxpayer splits their total amount to pay over a certain period of time.
The factors leading the IRS to accept an installation agreement is largely dependent on your financial situation. If they discern that you have assets or enough money to pay off your tax liability, the IRS will reject your application.
You will have a higher chance of acceptance if you are able to pay off your debt in 2-5 years. Another factor is if you aim to pay a higher monthly payment from a negotiated agreement from the IRS.
4. Be Punctual with Your Payments
Pay the IRS on time; if you don't adhere to the terms of your payment agreement, the IRS will claim property and assets that you own. This includes your bank accounts and even your mortgage.
It helps to be upfront with the IRS. If you are having problems with meeting your payments, you can contact the IRS to work it out.
5. Be Cautious with Professional Assistance
While enlisting in the help of a professional tax adviser can significantly help your payment negotiations, you must be cautious. Many firms will just take your money and either do the bare minimum or absolutely nothing at all.
To get the best help, talk to at least 2 or 3 firms of reputable background. IRS collection resolution and IRS tax controversy should be something they consider the backbone of their specialties.
The IRS may seem to be giving more incentives, but that doesn't mean they're letting late payments off the hook. Act fast and find a resolution with the IRS as soon as you possibly can, so you won't have to keep asking yourself "how do I find out how much I owe the IRS?"
How was your experience with paying back taxes? Share them with us in the comments section below!
Up Next: 11 Tips On Filing Back Taxes