President Trump presented his administration's massive tax relief plan as some kind of a Christmas gift to the United States. The tax reform was pitched during his keynote speech at the Heritage Foundation in mid-October. Read what The Hill has to say.
🔥🐉
Corp tax rate drops 35% to 20%
$200B to elite & investors
Foreign investors get $70B!

80% get little / pay more! https://t.co/ZHwByMAJJa

— Norberta (@Norberta36) October 30, 2017
America to Get the Largest Tax Relief in History
President Trump argued Tuesday that the GOP's upcoming push for tax reform represented potentially the "best Christmas present of all."
In a speech to the conservative Heritage Foundation, Trump said that he wants to deliver "massive tax relief" to American families.
The tax reform aims to save middle-income American families an estimated $4,000. If approved, the plan would be the country's biggest tax relief in history. Trump believes that if this bill will be passed and approved, America would be saying Merry Christmas again.
Speaker of the House Paul Ryan claimed that the House will be passing the tax reform by end of October while the Senate will be passing their version by November. However, before the Republicans could pass the bill, the Senate must first pass their budget legislation.
Treasury Secretary Steven Mnuchin admitted that finishing the tax reform by end of year would be extraordinary.
Aside from the tax relief plan, Trump also pushed forward for a child tax credit, simplified tax code, and business tax rate cut.
Heritage Foundation Advocates for Tax Relief
Ultimately, the Trump tax plan would likely harm the finances of the vast majority of Americans. https://t.co/d33X6TKHl3

— David Leonhardt (@DLeonhardt) October 30, 2017
The Heritage Foundation is a research and educational institution in Washington, D.C. It champions for the removal of both state and local tax deduction as these promote higher taxes and adds to the inefficiency of government spending.
Trump did not limit his speech to taxes. In fact, he supported the Heritage Foundation's other advocacies, which include preserving American values. These values call for respecting the national anthem, the pledge of allegiance, and historical monuments, among others.
Importance of Trump's Tax Reform Plan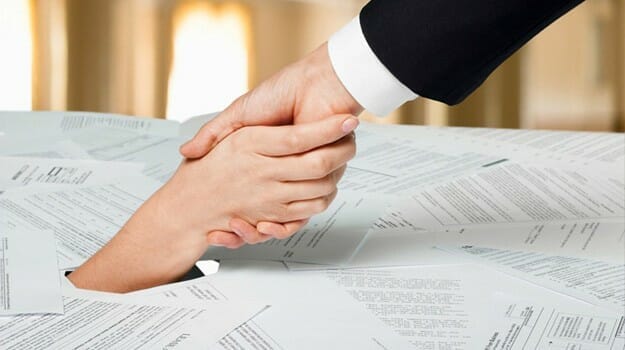 This administration's tax reform plan has incited a lot of arguments inside and outside of Congress. Nevertheless, speculators believe that this tax relief would bring more money to the middle-class American families. That is, more capital investments and job creations, as well as higher wages.
Right Side Broadcasting Network covers President Trump's speech during the Heritage Foundation dinner:
Do you believe this tax reform plan would benefit America? Let us know your thoughts in the comments section below.
UP NEXT: Federal Income Tax Calculator: How to Estimate Your Taxes?